I realize it's a bit weird to post spring collections when the Holidays are at the door (started Christmas decorating today!). But hey that's how fashion works, mais non? The spring collection of J.Crew has some really beautiful pieces that kind of remind me of the late 1990s, the styling, the hair and make-up and the color combos are very retro - early 2000s. I however don't like the
military
theme too much, I've never understood the whole glorification of war in pop culture - it must be people who've never experienced war themselves that do so.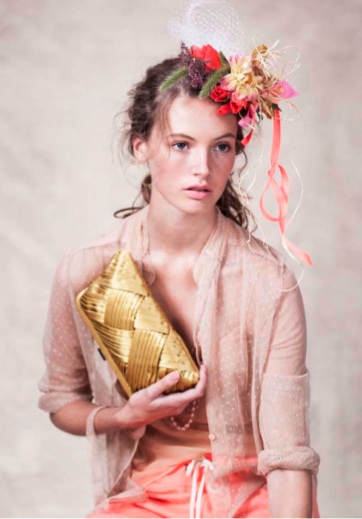 The pink blouse.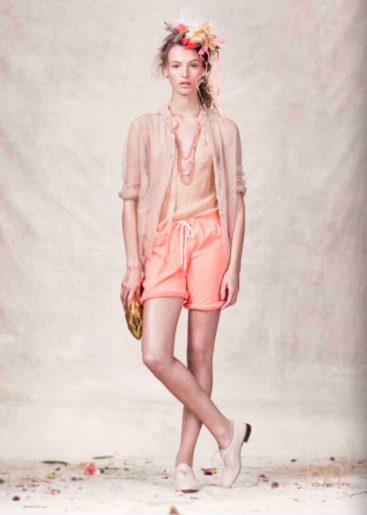 The vintage model shoes. And the rest of the entire outfit.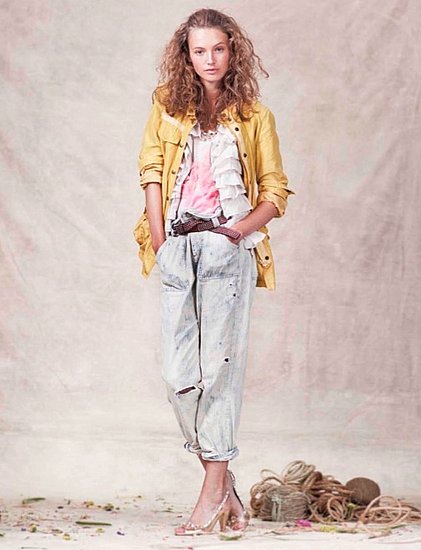 The bleached boyfriend jeans and the yellow jacket, wow.